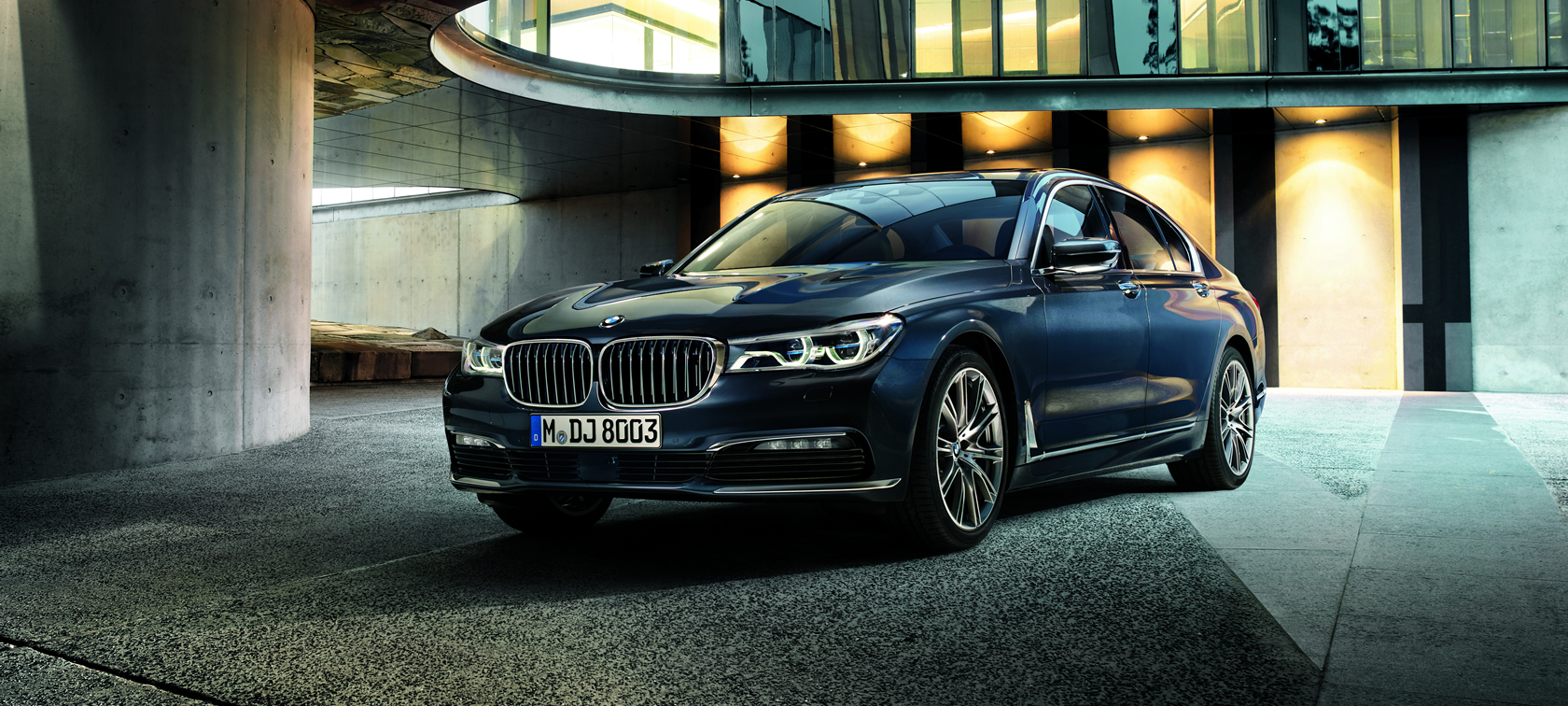 BMW PREMIER.
COMPLETE PEACE OF MIND IS YOURS.
BMW Premier comes with extraordinary benefits to guarantee complete peace of mind above and beyond your expectation.
Read more
BENEFITS & FEATURES:
36-Month New For Old Car Replacement.
New for old replacement vehicles, in case of theft or total loss for new Motor Car in the first 36 months. The policy will reimburse a new vehicle with flexibility of upgrade or switch make and model representing new replacement value of your vehicle. The switch of make and model applies to BMW Group vehicles, including both BMW and MINI.
New Nil Depreciation on Repairs.
No deduction for depreciation on spare parts that need replacement on repairs in the first 18 months in the event of accidental damage.
Unlimited Windscreen and/or Car Window Cover.*
Unlimited times of reinstatement of windscreen and/or car windows in the event of accidental damage with no limit.
Indemnity of Medical Expenses.
Reasonable medical expenses incurred in connection with bodily injury as the direct and immediate result of an accident to the Motor Car will be paid, provided it shall not exceed a total amount of HK$50,000 for all claims.
24-Hour Emergency Roadside Assistance.
In the event of mechanical breakdown of, or accident to the Motor Car on the road, the policy will provide 24-hour telephone advisory service and if the Motor Car is known to be immobilised, the policy will arrange emergency roadside repair service at the request of you or your authorised driver on the spot.
Rim.*
In the event any Rim is damaged or warped as a result of a blowout or as a result of it being driven over potholes, curbs or other road debris, the cost of the repairs or replacement of the damaged Rim only will be paid up to the maximum amount of HK$10,000.
Personal Belongings.*
The loss of, or damage to, clothing and personal belongings caused by fire, Theft, attempted Theft or Accident will be paid, with the maximum limit of HK$15,000.
No Claims Discount Protection.
The total claim amount incurred during the period of insurance would be unlimited after the application of any Excess. You can continue to enjoy their NCD as in the current policy, provided that the NCD granted by this benefit shall not be transferred to any other insurance company.
Courtesy Car.
If the Motor Car is under repair following an accident over 48 hours, the policy will pay up to a maximum of HK$1,000 per day for a car rental and but not exceeding HK$10,000 per accident (upgrade model allowed). No Excess is applicable.
Car Key Protection.
In the event of the irrecoverable loss or irreparable damage of either the Primary Key or Spare Key of the Motor Car, you will receive a free replacement key or key lock set if required. This benefit is limited to one claim during the insurance period.
Personal Accident.
HK$1,000,000 Death/Permanent Total Disablement for the First Named Driver stated in the Policy Schedule whilst embarking/disembarking or driving or riding as a passenger in the Motor Car subject to the territorial limits within Hong Kong and Guangdong Province of the People's Republic Of China.
24-Hour Free Towing Service.
If the Motor Car is immobilised on the road due to an accident or mechanical breakdown, the policy will arrange for the Motor Car to be towed to any car repairer or any other place in Hong Kong SAR requested by you or your authorized driver.
Scratch & Dent.*
In the event of damage to the Motor Car due to minor accidental scratches and dents to the external body panels of the Motor Car, the actual expenses incurred in repairing the Motor Car will be paid up to the amount of HK$10,000.
Read more
* Excess is applicable per claim.

These benefits are only applicable for comprehensive coverage. Policy terms and conditions apply.

BMW Motor Insurance Program is BMW Financial Services product underwritten by Allianz Global Corporate & Specialty SE Hong Kong Branch. In arranging these policies, Sime Darby Managing Agency (Hong Kong) Limited acts as an agent of Allianz Global Corporate & Speciality SE Hong Kong Branch.