DELEGATE TO RELIABLE HELPERS.
BMW ConnectedDrive Driver Assistance systems in the BMW 5 Series Gran Turismo.
Numerous innovative technologies support you in various ways and guarantee the highest level of comfort and safety. So you can focus on one of the important things in life – carefree driving pleasure.
Read more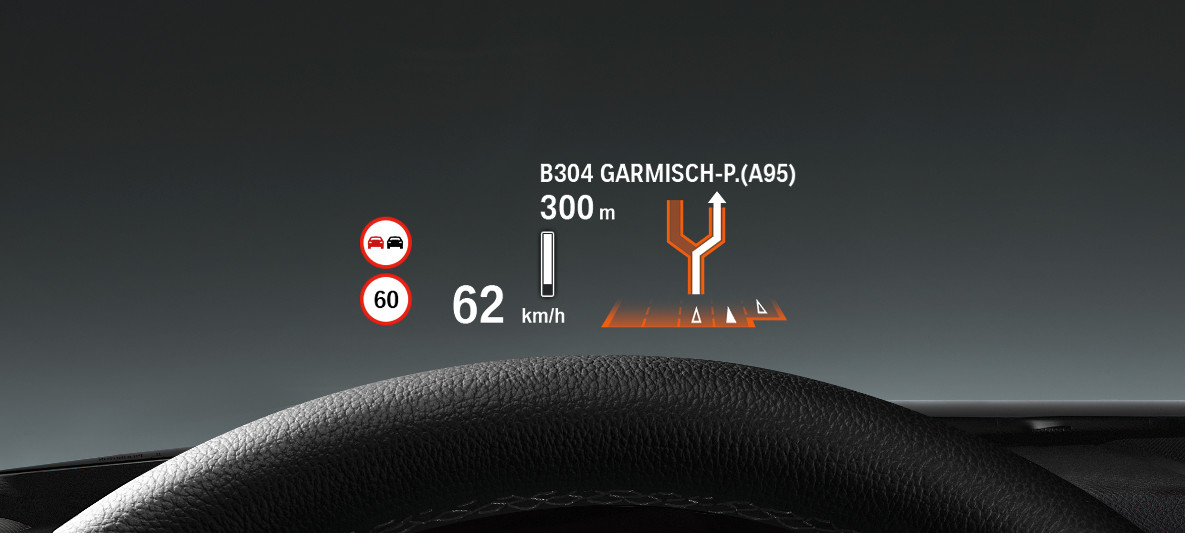 BMW HEAD-UP DISPLAY.
The full-colour BMW Head-Up Display projects all information relevant to the journey directly into the driver's field of vision, allowing them to fully concentrate on driving. The display includes data such as the current speed and – depending on the equipment – navigation tips, Speed Limit Info incl. no-overtaking indicator, telephone and entertainment lists, along with information and warnings from the various driver assistance systems. The icons projected onto the windscreen are displayed in a particularly high resolution and in full colour. The image's projection appears as if it were approx. 2.3 m in front of the vehicle. This, in combination with optimal positioning, allows the information to be read quickly, conveniently and with minimal distraction. The brightness of the projection automatically adjusts to suit the external light conditions, with different displays for day and night, and the height of the display can also be adjusted. Furthermore, the driver can also select which information to display in addition to the current speed and warnings from the driver assistance systems.