BMW EMERGENCY ASSISTANCE.
In expert hands around the clock: enjoy maximum driving pleasure, safety and convenience with your BMW. Our BMW Breakdown and Accident Assistance makes sure you're also well taken care of in emergencies. Just contact the hotline of BMW Breakdown Assistance if you need on-the-spot roadside assistance: we'll send a BMW Servicemobile straight out to you or arrange for roadside assistance through selected cooperation partners. If necessary, we'll also organise a taxi or hotel reservation for you.

BREAKDOWN AND ACCIDENT HANDLING.
In case of vehicle breakdown or traffic accident, you may follow below instructions: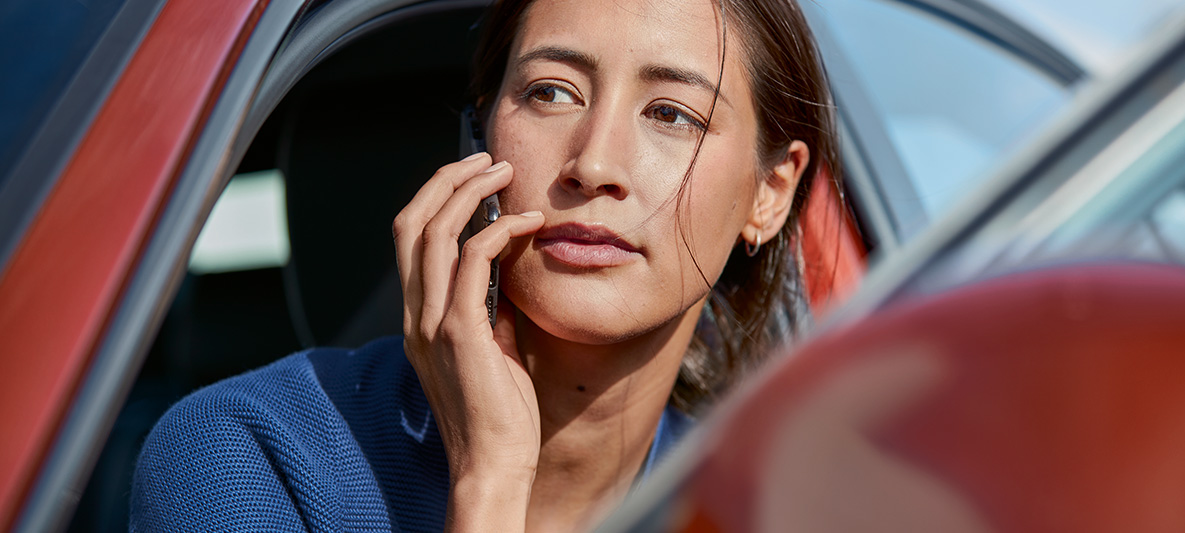 BMW ACCIDENT ASSISTANCE.
The fast, expert support from BMW Accident Assistance gives you as much relief as possible when it counts – and ensures that you and your BMW are excellently looked after, even in exceptional circumstances.
When you call BMW Accident Assistance, you are provided with clear instructions on how to behave at the scene of the accident. We call the police on your behalf, contact the nearest BMW Service Partner and, if necessary, organise a tow-away service. Further services include handling all insurance formalities, sorting out a replacement vehicle and providing advice on alternative travel options.
To help us organise our assistance for you in the most efficient way, please state your name, your BMW model as per the vehicle registration document and your current position when calling. For more information about the BMW Accident Hotline, ask your BMW Partner and BMW Service Partner on 0800 2155 55.


BMW Accident Hotline Austria: 0800-215 110
Just contact the hotline of BMW Accident Assistance if you need on-the-spot roadside assistance.
Your benefits at a glance:
With BMW Accident Assistance, you can rely on swift and expert help immediately.

Round-the-clock service 365 days a year

Recording of the accident data

Organisation of a towing service

Notification of the nearest BMW Service Partner

Organisation of a replacement vehicle (rental car) and advice on alternative travel options

Professional accident repair to manufacturer's standard

ONE CLICK TO THE BMW ROADSIDE ASSISTANCE VIA BMW CONNECTED APP.
Even during our daily lives, we are confronted with a flood of data and impressions. If an exceptional situation then occurs, it is crucial to be able to register all the important details at a glance. Intuitively and conveniently. The BMW Connected App puts you in touch directly with the BMW Breakdown and Accident Assistance – and hence with a competent contact person.
BMW ACCIDENT CALL.
Faster, easier, more convenient: the innovative BMW Accident Call offers immediate support for minor accidents at low speed. Sensors allow your BMW to detect accidents in the lower range of speeds, automatically display a warning notice in the iDrive Monitor and offer the driver a direct connection with BMW Accident Assistance. One click with the iDrive Controller connects the driver directly with the specialists at BMW Accident Assistance, who then provide professional support on the basis of the transmitted, vehicle-relevant data via remote access or on site.
Requirements/availability