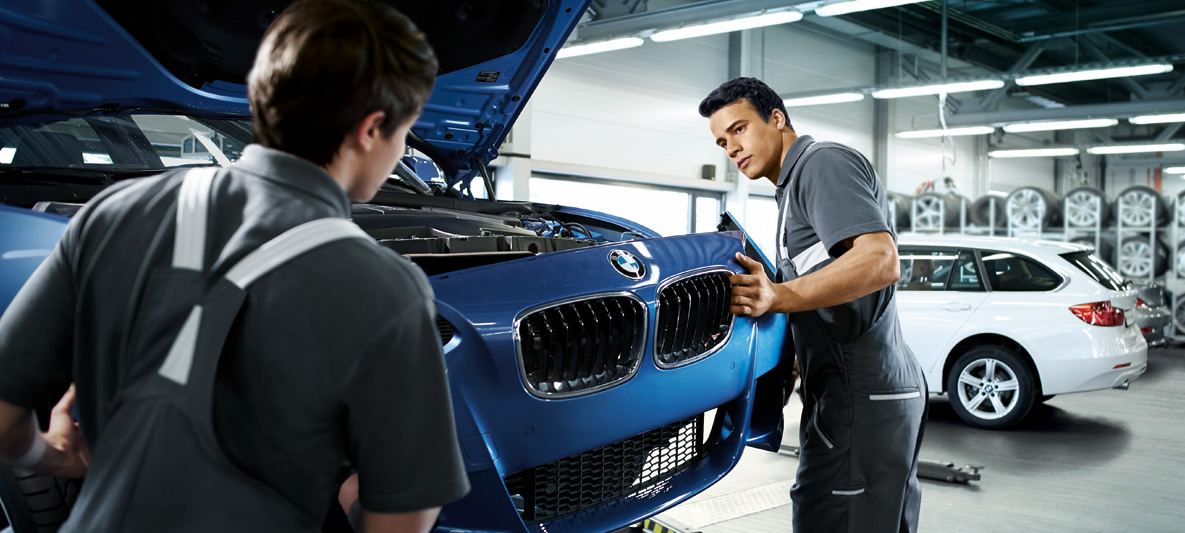 ACTIVE FOR PASSIVE SAFETY: BMW BODYWORK.
BMW bodywork is subject to strict BMW quality requirements and are performed by highly qualified BMW service technicians. Whether there is slight damage to the body or comprehensive damage to the bodywork, the latest repair techniques using Original BMW Parts will restore your BMW to its former glory so that it fulfils all BMW crash test requirements.
The perfect combination of innovative technology and outstanding expertise ensure that your vehicle is operational once more and offers the customary level of safety after any bodywork repair.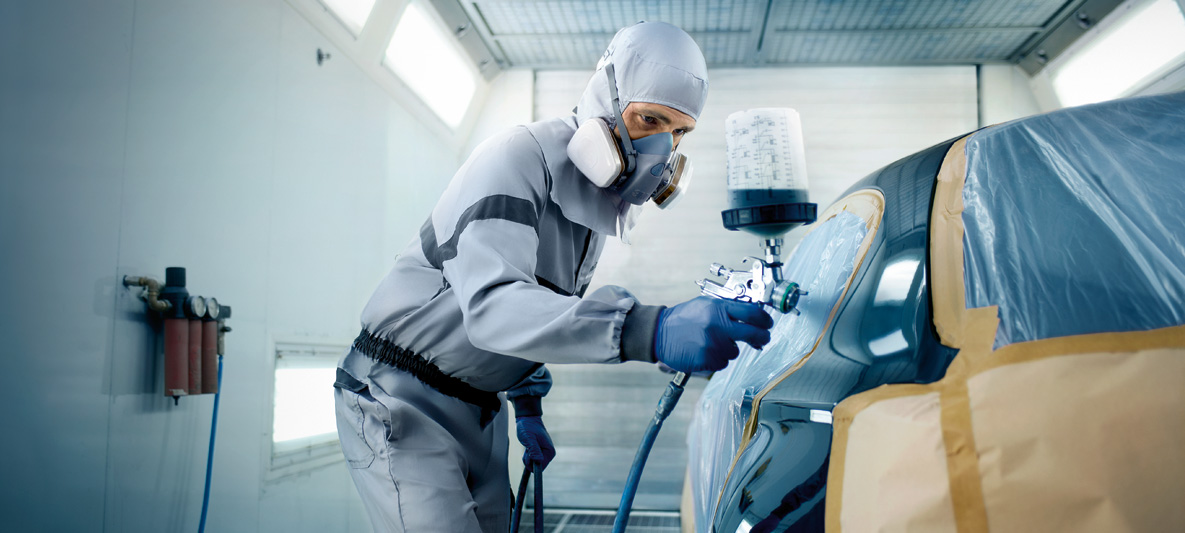 ENVIRONMENTALLY FRIENDLY: BMW PAINTWORKS.
BMW paintwork is conducted by highly qualified body & paint specialist using BMW's extensive expertise in paint technology. The approved BMW bodyshop quickly gives your older or damaged BMW a sturdy polish, and brings your BMW's finish back up to series-production standards.
The work is carried out using approved BMW paint that is an environmentally friendly water-based paint, which keeps organic solvent emissions low. This innovative painting system ensures a superb colour match to the existing paint and a seamless finish to all surfaces. It is therefore also used for all warranty work.

BOOK YOUR APPOINTMENT WITH APPROVED BMW BODYSHOP.
By insisting on an Approved BMW Bodyshop, you are assured of original BMW parts, and the most qualified body and paint techicians who will restore your BMW to its impeccable condition.

Read more