The all-new BMW 4 Series Coupé impresses with its unique aesthetics, sporting dynamics and high-quality interior. The combination of unique design and impressive agility develops an extraordinarily high attraction.
Read more
THE EXTERIOR DESIGN OF THE BMW 4 SERIES COUPÉ.
Provocative, independent, edgy: with its unmistakeable exterior design, the BMW 4 Series Coupé manifests itself as a rebellious individualist. The distinctive front with the unique BMW double kidney grille emphasises maximum independence and symbolizes the expressive appearance of the BMW 4 Series Coupé.
Read more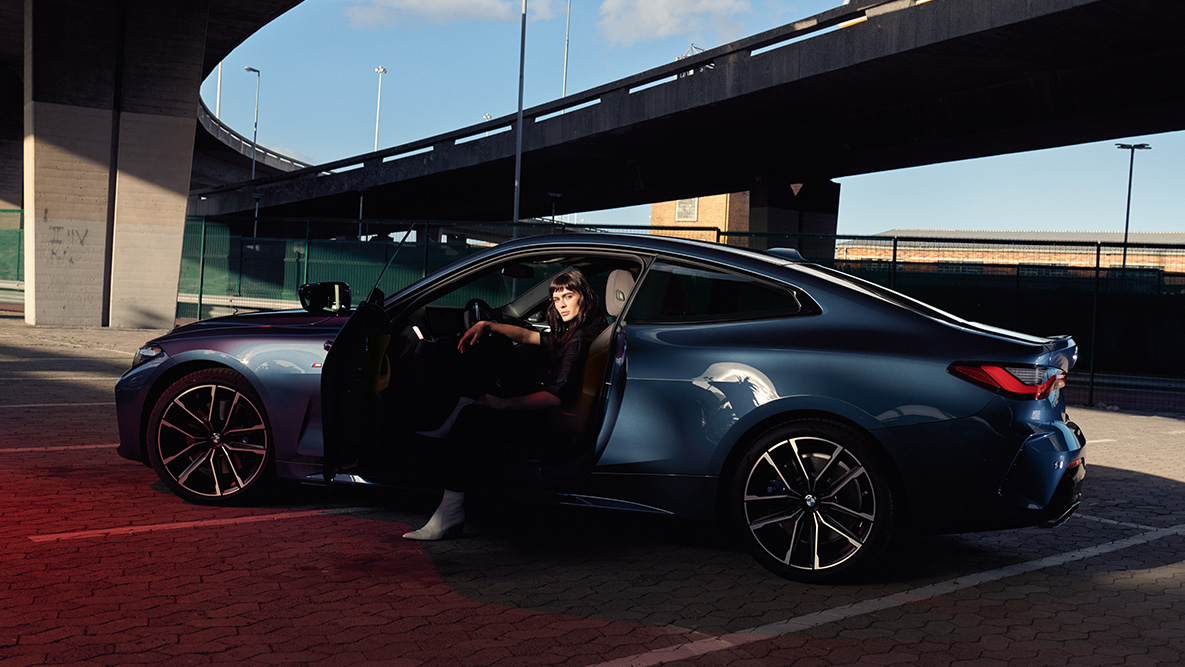 THE INTERIOR DESIGN OF THE BMW 4 SERIES COUPÉ.
Complexity in concise form: the interior design of the BMW 4 Series Coupé places the driver at the centre of attention. Alongside the functional styling of the interior, the precise design language and the high-quality design elements produce a modern and independent aura.
Read more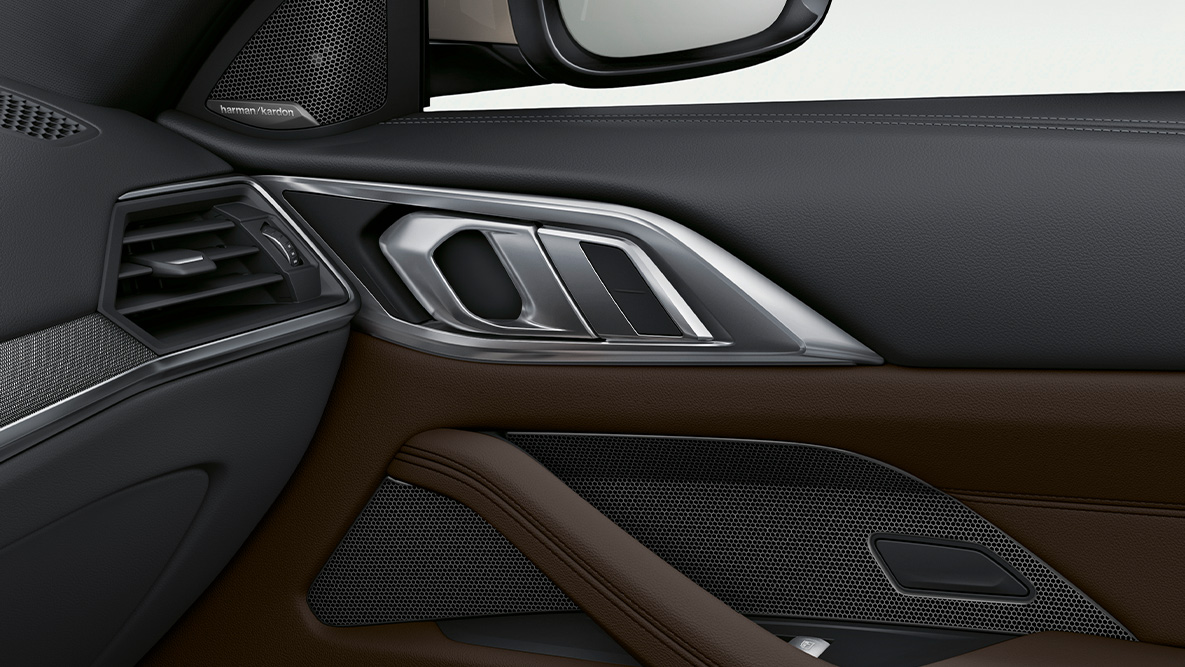 DRIVING DYNAMICS.
Drive train and chassis components of the BMW 4 Series Coupé.
Sporty roadholding, optimum handling and high agility: in terms of performance and driving dynamics, the BMW 4 Series Coupé provides exciting driving pleasures. With powerful TwinPower Turbo engines and perfectly matched suspension components, the sports coupé is prepared for every challenge.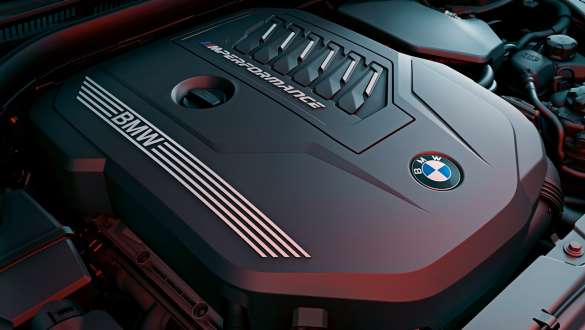 TwinPower Turbo 4-cylinder petrol engine.
The new generation TwinPower Turbo 2.0-litre 4-cylinder petrol engine guarantees maximum driving pleasure. It is notable for its agile power delivery as well as for its outstanding responsiveness even at low engine speeds, while also being fuel efficient and low in emissions.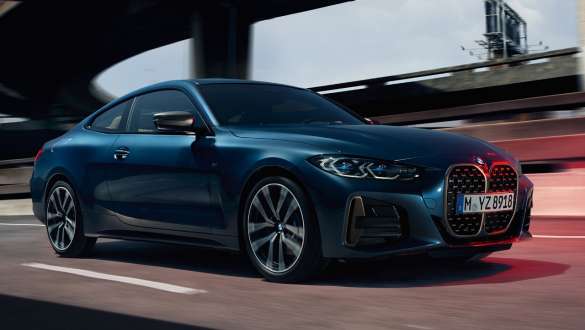 BMW xDrive.
The intelligent BMW xDrive all-wheel drive system smoothly and variably distributes drive power to the front and rear wheels for added traction, driving dynamics and safety in every driving situation. For even better agility, the electronically controlled power distribution for instance counterbalances oversteer or understeer on bends.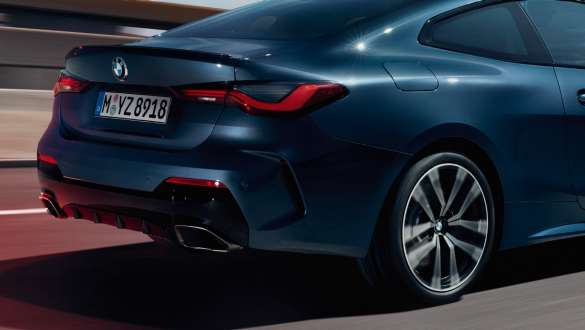 Suspension.
The Standard suspension offers a high level of precision, agility and suspension comfort. This is made possible by a double-joint spring-strut front axle made of aluminium and an elaborately designed five-arm rear axle, along with the highly meticulous fine-tuning of all components.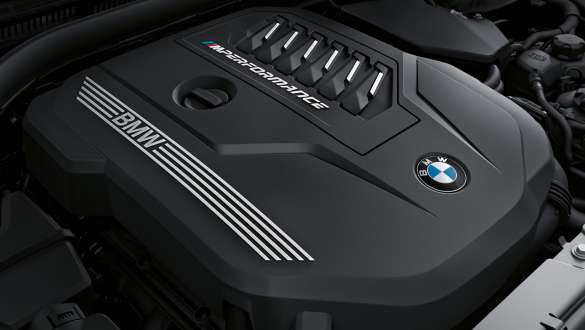 Steptronic Sport transmission.
The 8-speed Steptronic Sport transmission offers incredibly sporty gear changes. Whether automatic or manual using the selector lever or gearshift paddles – for comfortable coasting or incredibly dynamic driving. In SPORT mode and with the selector lever in the left-hand S/M position, the gear shifts are configured for the maximum performance.
TECHNICAL DATA OF THE BMW 4 SERIES COUPÉ.
The BMW 430i Coupé.
REGISTER NOW.
Register now to stay tuned for our latest information.
FUEL CONSUMPTION AND CO2 EMISSIONS.
BMW M440i xDrive Coupé:
Fuel consumption in l/100 km (combined): 8.5–8.0
CO2 emissions in g/km (combined): 194–181
Official figures for fuel consumption, CO2 emissions, electricity consumption and electric range were determined in accordance with the prescribed measurement procedure and comply with Regulation (EU) 715/2007 as amended. WLTP figures take into account any optional equipment in the case of ranges. For vehicles newly type-approved since 01.01.2021, the official specifications exist only according to WLTP. Further information on the NEDC and WLTP measurement methods can be found at www.bmw.de/wltp
Read more
​
Fuel consumption and CO2 emissions.
BMW 420i Coupé:
Fuel consumption in l/100 km (combined): 5.8-5.3
CO2 emissions in g/km (combined): 132-122

Official figures for fuel consumption, CO2 emissions, electricity consumption and electric range were determined in accordance with the prescribed measurement procedure and comply with Regulation (EU) 715/2007 as amended. WLTP figures take into account any optional equipment in the case of ranges. For vehicles newly type-approved since 01.01.2021, the official specifications exist only according to WLTP. Further information on the NEDC and WLTP measurement methods can be found at www.bmw.de/wltp